Walk-Ins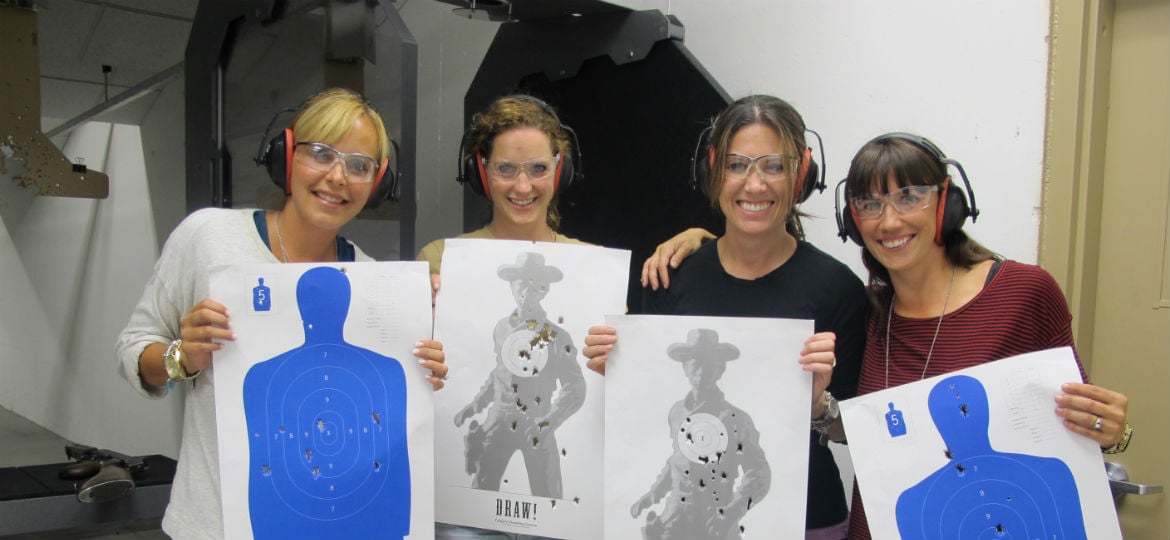 Do you want to try shooting?
Calgary Shooting Centre provides training for all experience levels for members and non-members alike. If you are interested in shooting but you don't know where to start, we can help you. You don't need a license or permit to shoot at Calgary Shooting Centre as we provide the supervision of our expert staff. We have a large and constantly changing selection of range guns available for use. Try a .22 calibre pistol or a 470 Nitro Express elephant gun or something in between. Note: Unlicensed shooters require groups of 2 or more people to shoot and valid government photo ID.
Gallery Range (for non-members/walk-ins)
Non-members and walk-ins are welcome to use Calgary Shooting Centre gallery ranges but pay a day use fee.
Monday to Friday: $45 per adult, $25 per youth (under 18 years of age).
Weekend and Holidays: $60 per person.
Group discounts: Bring in a group of 10 or more shooters and receive a 25% discount on admission. Note: there are no discounts for weekend and holiday range use.
Gun Rentals
We have a large selection of rental handguns, rifles and shotguns. If you wish to use them, you simply pay for the ammunition used plus a $10 or $20 per box rental charge for the firearm. Current ammo prices are as follows:
.22lr - $7/50
.38 Special- $30/50
9mm - $32/50
.357 Magnum - $31/50
.40S&W - $39/50
.45ACP - $35/50
.223 Rem - $20/20
10mm $25/20
7.62x39mm - $25/20
.308 Win - $39/20
12ga slugs - $10/5
Note: Prices subject to change.
Call 403-451-1777 or email us at [email protected] to make an appointment for the experience of a lifetime or the start of your new hobby.